Couse-Sharp Historic Site | Donate

Support The Couse Foundation and the Couse-Sharp Historic Site

To make an unrestricted donation to CSHS programs, please click here.
To make a donation to the Bringing the Legacy to Life Capital Campaign, click here.
--------------------------------------------------------------
Help your favorite historic site's programs weather the economic crisis, and help us support scholarship at the same time. Scholarship on art and art history has been part of our mission since The Couse Foundation's inception almost two decades ago, and we've been publishing books since 2012.
Choose a contribution level and see what you'll receive:
All these books would be perfect additions to your art library or gifts for discerning aficionados. And by sending in your contribution you'll be helping us make up the huge shortfall caused by our closure and cancellation of fundraising events!
Don't forget that for those of you who don't normally itemize your federal taxes, for 2020 you can take advantage of a $300 special deduction for charitable contributions. It's specifically to encourage donations to nonprofits like us! For all filers, as always your deduction amount won't include the retail value of the promotional items you receive. And we're happy to work with you to ensure you get the books you really want no matter the package you choose!
Visit our website Shop to select a package and make your contribution today!
--------------------------------------------------------------
Donate to our Capital Campaign
To make an online donation today, use the button below. At PayPal, you can decide whether to direct your donation to a purpose or make a general contribution.
If you are interested in naming opportunities, other significant gifts, donating securities, or making a pledge to The Couse Foundation Endowment, click here to email or call 575-751-0369 to arrange a discussion with our leadership. For more information about all aspects of the campaign, click here.
You are also welcome to mail a check to
The Couse Foundation
PO Box 1436
Taos NM 87571
Also, please let us know about friends or associates you believe will want to be involved in this endeavor. Thank you for your support of
THE COUSE FOUNDATION CAPITAL CAMPAIGN:
BRINGING THE LEGACY TO LIFE
--------------------------------------------------------------------------

Supporting the Couse-Sharp Historic Site can be your gift not only to the present, but also to the future. Every donation to The Couse Foundation is greatly appreciated. The long-term preservation of the Site, its buildings, grounds, collections, and archives, cannot be accomplished without your generosity.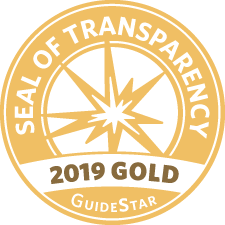 The Couse Foundation is a 501(c)3 non-profit organization, so your donations are tax-deductible.

Credit card donations may be made online with PayPal.
With the button below, you can make a one-time gift, or an automatic monthly contribution that ends when you choose.
Or, use this button to make a defined contribution over a 10-month period.
Donations by check may be sent to:
The Couse Foundation
PO Box 1436
Taos, NM 87571
For information on other ways to give, please click here.
The Mission of The Couse Foundation is to preserve and interpret the Couse-Sharp Historic Site, its buildings, grounds, collections, and the archives of the Taos Society of Artists, through education, collaboration and scholarly engagement.
The Vision of The Couse Foundation is to be the center for scholarship of E.I. Couse and J.H. Sharp and the Taos Society of Artists.