See where the Taos Society of Artists began: Couse-Sharp Historic Site
The 2+ acre campus in the heart of Taos' central historic district features the former homes and studios of E. I. Couse and J. H. Sharp, two of the American-born, European-trained artists who formed the TSA in 1915. Visitors are astonished that such a well-preserved—and charming—complex of period buildings, gardens, furnishings, and associated art collections still exists. We invite you to peruse our website to get a feel for the amazing range of history, culture, architecture, science, and art at the Couse-Sharp Historic Site.
News and Information
La Luz de Taos, our seventh biennial Gala and Art Sale, is SOLD OUT.
The Harwood Museum of Art is generously facilitating a Zoom broadcast of our Saturday morning Gala lecture if you can't get in--see details here.
Our exhibition La Luz de Taos can be viewed online at LaLuzdeTaos.org. Our archive and library facilities are not yet available.
We are currently taking appointments for site tours. Note that we are closed to tours May 15 through May 31 due to our biennial gala and the installation of our new exhibition, Jivan Lee's The Infinite Landscape, which opens June 3. Find out all the details of booking a tour on our Tours page.
We are fully complying with public health guidelines. Currently, we strongly suggest masks indoors and are limiting the number of people at indoor events. We continue to monitor regulations and official guidance and will amend our protocols as warranted. Thank you for your cooperation in New Mexico's public health efforts.
_____________________________
We thank our generous 2022 La Luz de Taos gala weekend sponsors!
Upcoming Events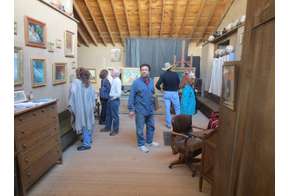 First Saturday Open House - September
Saturday, September 3, 2022, 3-5 pm
all events »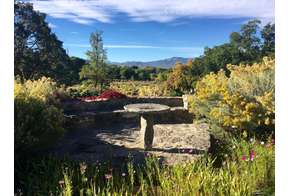 First Saturday Open House, Heritage Garden Seed & Plant Giveaway
Saturday, October 1, 2022, 3-5 pm
all events »