Two visionary painters, whose art captured the Southwest.
Explore the studios of E. I. Couse and J. H. Sharp, founding members of the Taos Society of Artists. These two painters helped create the cultural fabric of Taos and the West as we know it today.
Visit the Couse home and see how these pioneer painters lived. Stand at Couse's easel, see the model's stage and props. All remains as it was 100 years ago. Witness this unbroken chain of history as it is preserved into the future, with the restoration of Sharp's 1915 studio and the building of a new archive and research center. Explore the artists' work on the Couse Portfolio and Sharp Portfolio pages.
Top Story: ARCHIVE AND RESEARCH CENTER ACHIEVES RAPID PROGRESS
The Lunder Foundation of Portland, Maine, is providing a grant of $600,000 in support of the Taos Society of Artists archive and research center that will be located in the Mission Gallery building recently acquired by The Couse Foundation. The facility will be known as The Lunder Research Center and we foresee opening in mid-2021.
To learn more about this project and our many other activities, see the LEGACY.

Upcoming Events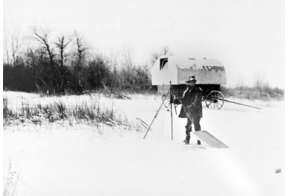 Lecture by Dr. Marie Watkins - "So me for the North and snow!": Joseph Henry Sharp's Montana
Saturday, June 15, 2019, 10am | Ticketed event
all events »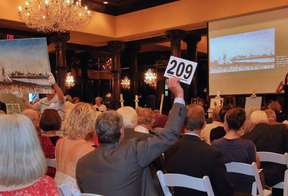 Sixth Biennial Gala & Art Auction
Saturday, June 15, 2019, 5:00 pm | Ticketed event
all events »