Saturday, June 12, 2021
20th Anniversary Commemoration Drawing
11 am MT
online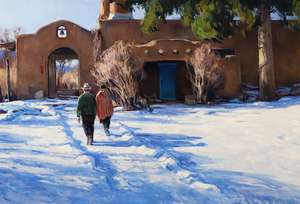 Ticket sales for the drawing closed at midnight Mountain Time on June 5. All ticket holder names will be placed in the Couses's silver punchbowl for the drawing event at 11 a.m. Mountain Time, June 12, 2021 – check our Facebook page for information on the livestream.
If you wish to make a tax-deductible donation in addition to or in lieu of a ticket, please do so at couse-sharp.org/donate. We appreciate every penny!
For more information, contact us at admin@couse-sharp.org or 575.751.0369
Thank you for supporting our anniversary celebration and our programs into the future!